The HMS Company is a certified Small Disadvantage Business as defined by the Small Business Administration (SBA). HMS is a professional services firm. Our specialty includes valued-added program management, systems integration, training, logistics, and administrative support services to federal and local government clientele.
Founded in 1995, our primary focus, for the above disciplines has been and remains the safety and protection of our nation's citizens, infrastructures, and resources. From E911 operations, command centers, helpdesk, and contact call center facilities, HMS professionals are entrusted to perform mission critical services and be efficient while operating their systems.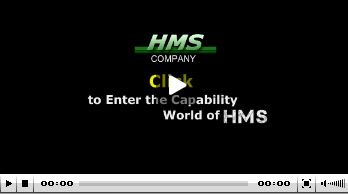 A feed could not be found at http://newsrss.bbc.co.uk/rss/newsonline_world_edition/americas/rss.xml. A feed with an invalid mime type may fall victim to this error, or SimplePie was unable to auto-discover it.. Use force_feed() if you are certain this URL is a real feed.